The Cape May
3 - 7 Bedrooms 2.5 - 5 Bathrooms 2,500+ Square Feet
While sharing the livability and flexibility of our Chesapeake plan, the Cape May distinguishes itself with a stately double porch, accessible upstairs through French doors from the luxurious master suite and downstairs via the dining room and the living room/study. With the master at the front of the house, the two rear bedrooms share a convenient Jack & Jill bathroom.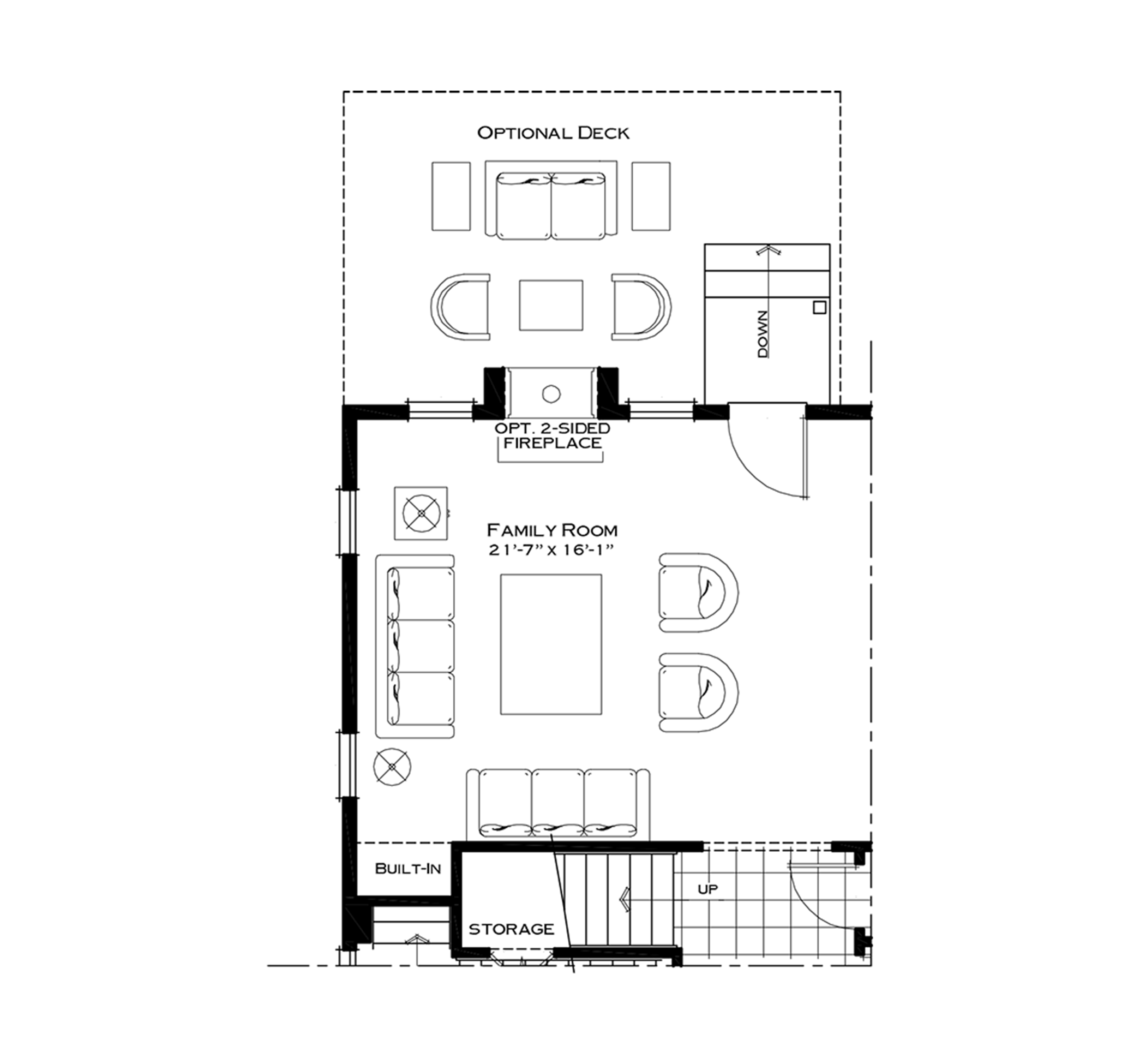 Some features shown may be optional. Although all illustrations and specifications are believed correct at time of publication, accuracy cannot be guaranteed. The right is reserved to make changes without notice or obligation. All dimensions are estimates. Windows, doors, and porches vary per house exterior.
Exterior Elevations
The Cape May I
The Cape May II - Farmhouse
Architect's Notes
The Cape May II resembles countless farmhouses found throughout the Southern states. Simple, quiet details were typical in this vernacular style, as can be seen in the window trim and front door surround. Functional amenities take precedence; the double-height porch and the broad overhang at the garage both provide shelter from the elements, and standing seam metal roofs were chosen for their durability. The porch, shed dormers and optional garage cupola refer back to the agrarian buildings that dot America's landscape.
The Cape May III - Southern Vernacular
Architect's Notes
The gable-fronted folkhouse type developed in the Eastern seaside towns where lot width was at a premium. It was carried across the country, and grew is size as it was freed from the urban constraints This stately profile appears here in a Victorian incarnation, as might be seen in the historic Victorian seaside resort of Cape May. The double porch, with simple Carpenter Gothic details, lends a decorative flourish of this classic Vernacular type. The french doors and casement windows opening onto the porch help blur the line between interior and exterior, a sought-after feature for these beach towns.