The Madison
3 - 8 Bedrooms 2.5 - 4.5 Bathrooms 2,537+ Square Feet
The Madison offers real value by providing an open floor plan and the same charming detail and standard features as many of our larger homes, but with a more attainable price tag. A gracious entry foyer opens up to a large kitchen, gathering room, and family room, with options to add a window wall to outdoor living. As with most Parkwood plans, families have options to finish the basement and/or a third floor loft with tons of character.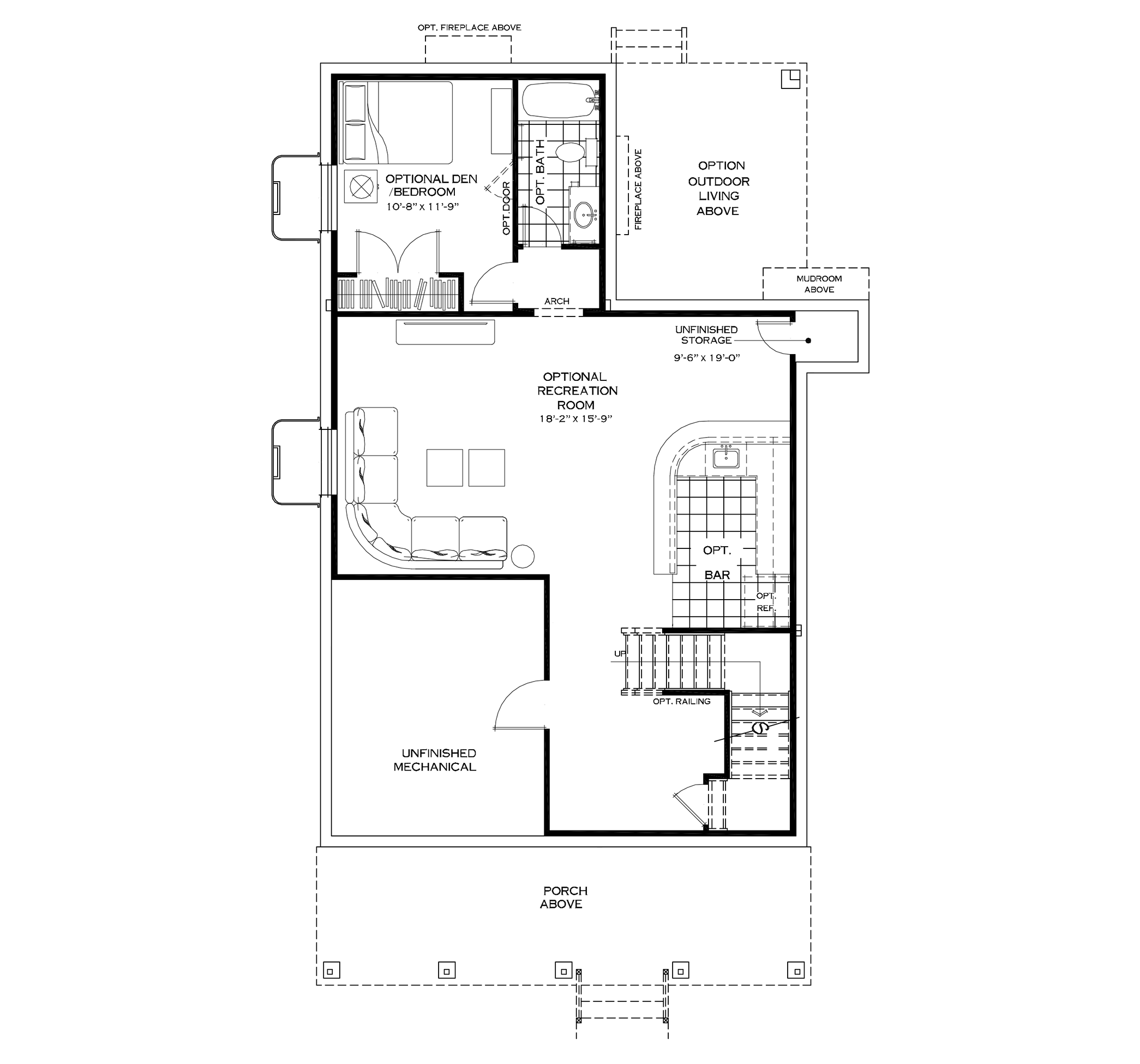 Some features shown may be optional. Although all illustrations and specifications are believed correct at time of publication, accuracy cannot be guaranteed. The right is reserved to make changes without notice or obligation. All dimensions are estimates. Windows, doors, and porches vary per house exterior.
Exterior Elevations
The Madison 1 - Farmhouse
Architect's Notes
The Madison 1 is typical of many houses found in America's territories in the 19th century. Various classical details are evident, though they were often simplified as they were passed from builder to builder. The Greek Revival trimwork, paneled door and pedimented dormers speak to this style's enduring appeal, but the formal symmetry is replaced by an off-center front door set in a balanced facade. The quiet vernacular detailing on the shed-roofed front porch reflects the pragmatic focus of frontier homes.