The Arlington
2 - 6 Bedrooms 2.5 - 5 Bathrooms 2,400+ Square Feet
Parkwood's first Craftsman Bungalow house, the Arlington is one of our only main-floor master plans. Entering the home and walking down the center hall, the rear of the home features a wide open plan with kitchen, family room, and a dining area all receiving ample natural light through a whole rear wall of windows. The spacious first floor master suite is conveniently located and provides an option to add directly accessible outdoor living space. Upstairs, the unique office alcove extends out over the front roofline and provides a flexible second floor space with character.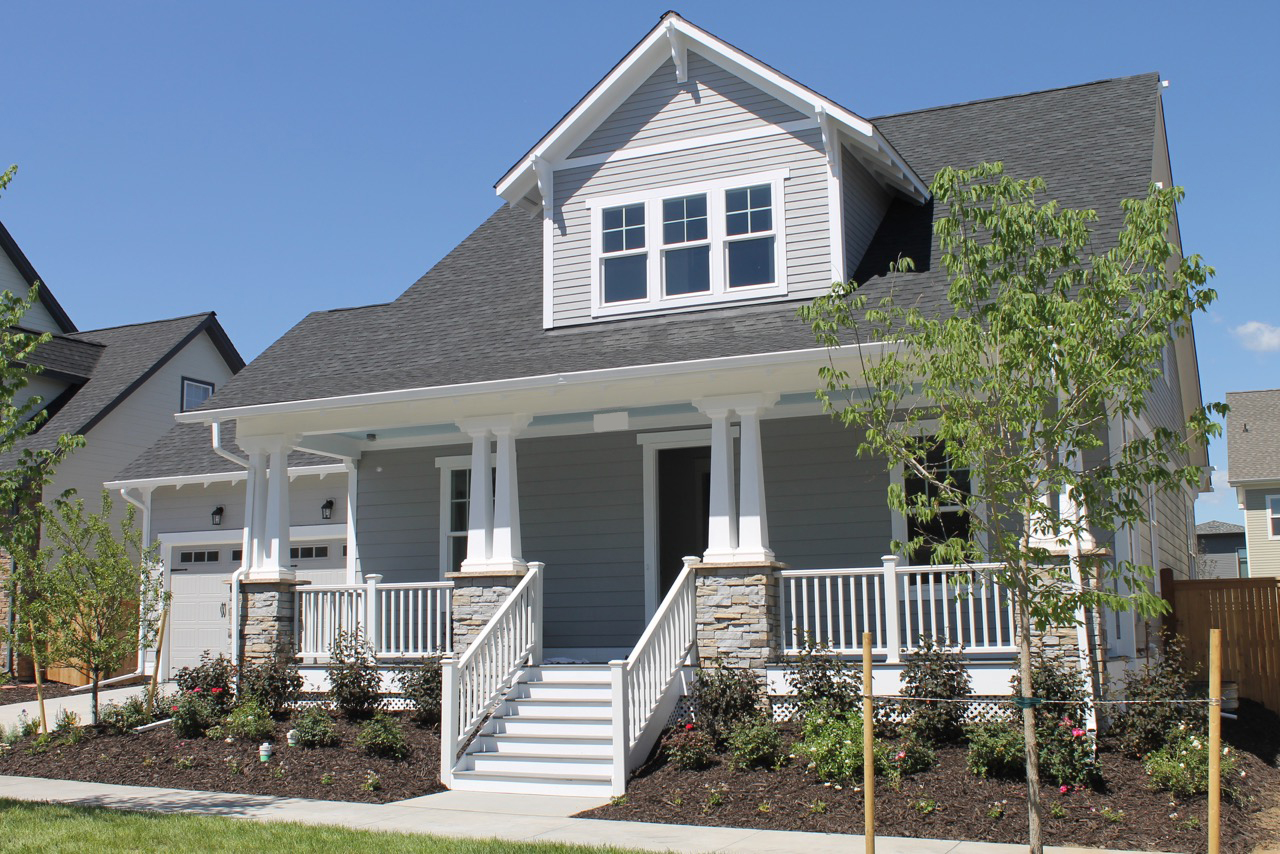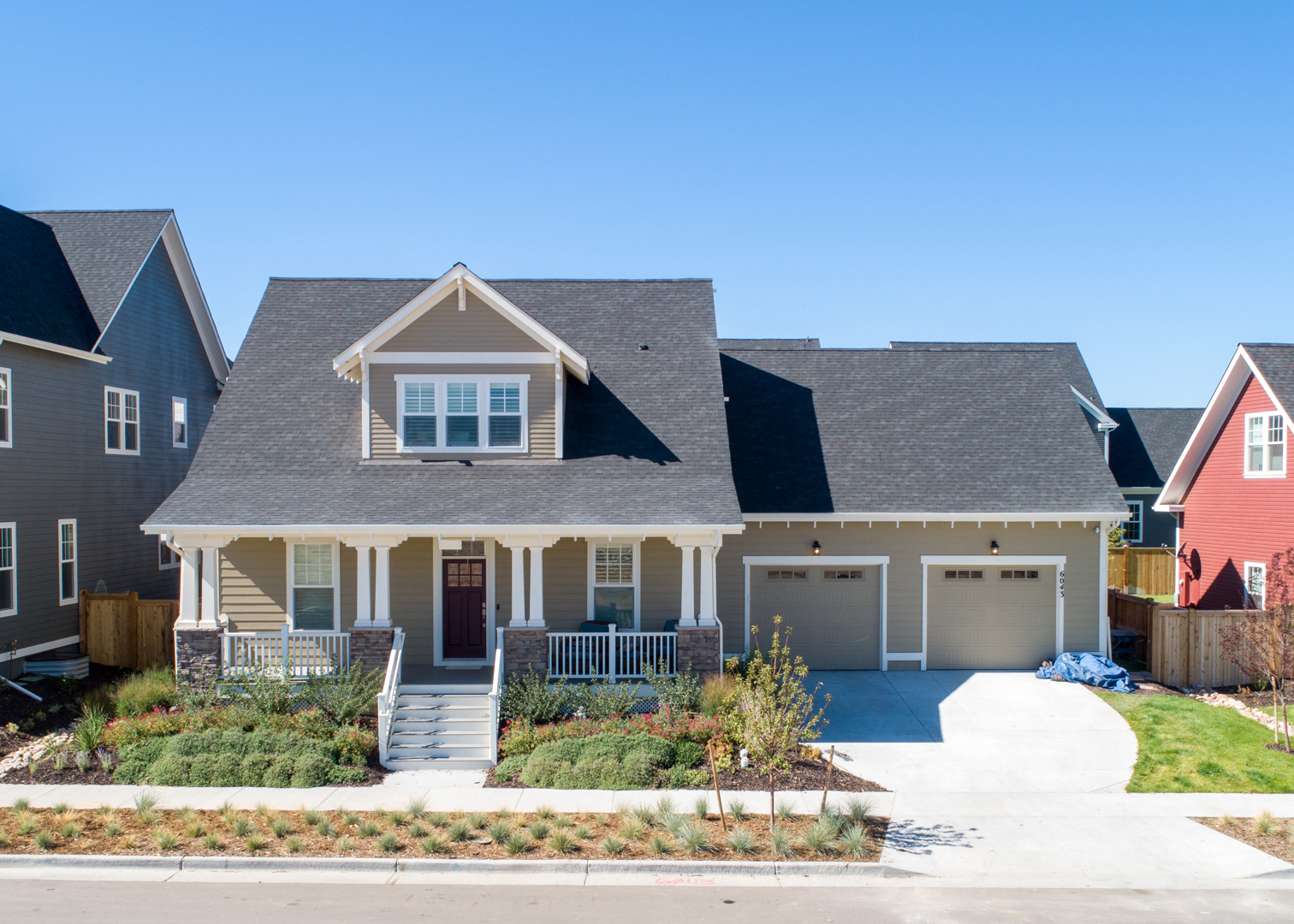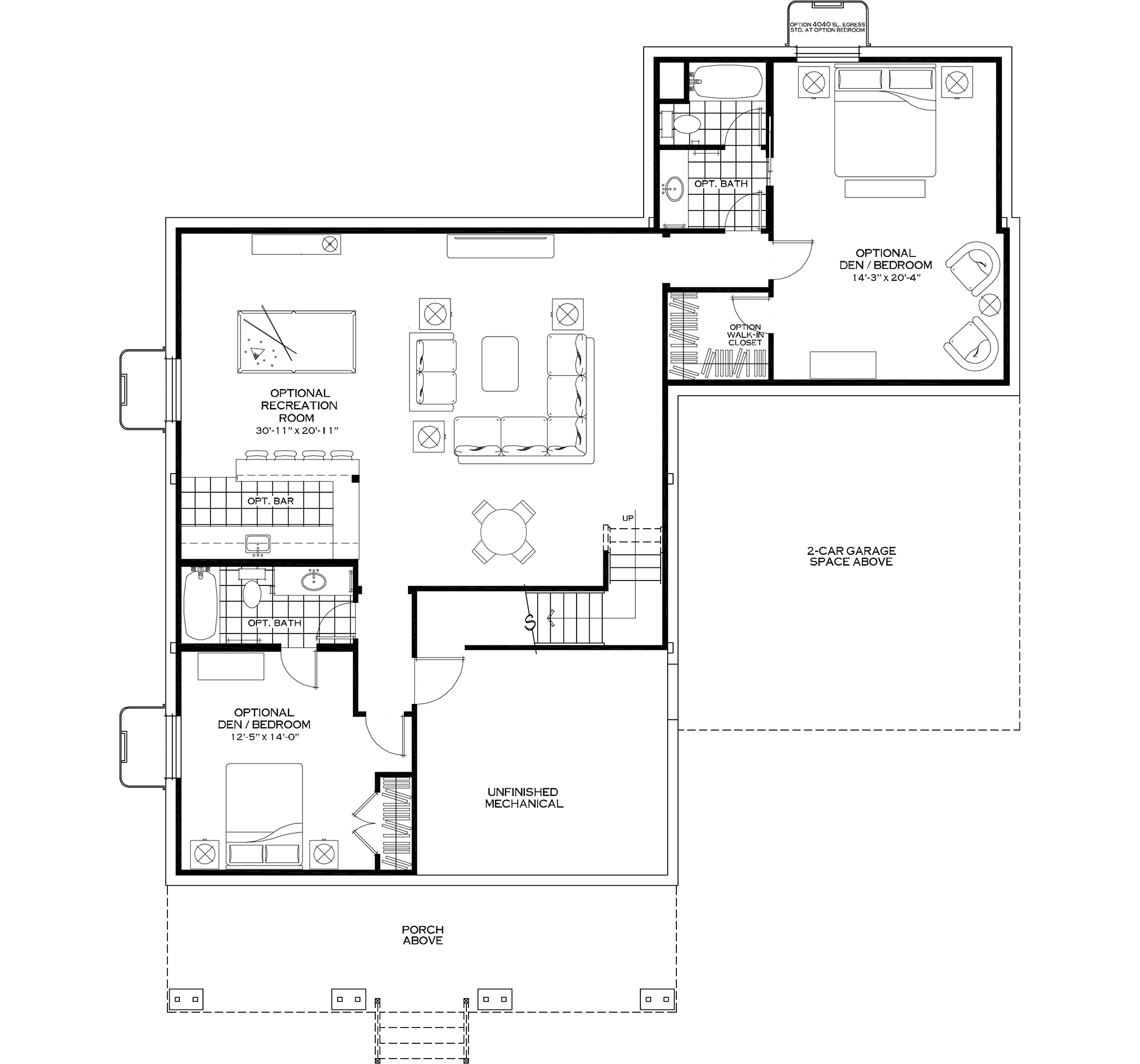 Some features shown may be optional. Although all illustrations and specifications are believed correct at time of publication, accuracy cannot be guaranteed. The right is reserved to make changes without notice or obligation. All dimensions are estimates. Windows, doors, and porches vary per house exterior.
Exterior Elevation
The Arlington
Architect's Notes
The Arts & Crafts period at the start of the 20th century emphasized the horizontal with low-sloping roofs, ganged windows and broad proportions. The Arlington's sheltering roof, typical of Bungalow homes of this period, encompasses both the body of the house and the front porch with its double columns on brick piers. A generous dormer with large overhangs on its shallow-pitched roof, multiple windows and decorative brackets are also signature features of Bungalow homes.